Your car's transmission is regarded as a fundamental part of the ride. If it is well-cared for, your vehicle will be able to switch gears efficiently to ensure a safe driving experience.  Since it consists of numerous, moving pieces, transmission services are vital to the well-being of your vehicle. And so, you may be wondering where you can get transmission repairs near you.  
Drivers near Washington, NC, can stop by the maintenance center at Pecheles Toyota. Our qualified experts provide customers with top-notch transmission maintenance to maintain your car's health.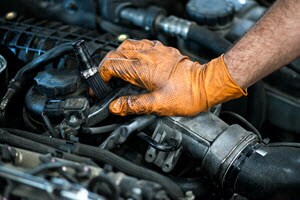 For more information on important transmission repairs we offer at Pecheles Toyota, read the guide down below.
Routine Transmission Fluid Changes
One of the most common type of transmission maintenance is the transmission fluid change. Transmission fluid ensures the transmission's internal parts are clean, lubricated, and chilled. Unfortunately, soil build ups in the fluid over time, which then renders it less efficient. Usually, old fluid harms the transmission.
First, our technician will remove the older fluid within the transmission reservoir. Then, they'll fill it up with fresh fluid. Plus, your transmission fluid filter should be changed as well.
Routine Transmission Fluid Flushes
Contrary to widespread belief, the transmission fluid flush isn't the same procedure as a transmission fluid change. If you switch out the fluid, only the liquid inside the pan gets replaced. Nevertheless, there may be plenty of dirty substances inside the cooling lines-not good!
When your car or truck gets a transmission fluid flush, the liquid in the entire system is drained. Fresh fluid is then poured through the system, replacing it. In certain situations, innovative cleansing fluids would be delivered to help the procedure.
Transmission Reseal Service
When your system is affected by performance issues, particularly leaks, we can give your car a transmission reseal repair. This procedure involves the replacement of the exterior seals on the transmission to remedy any issues. And so, it'll ensure your vehicle will uphold the appropriate amount of fluid continuously.
If there's a low level of transmission fluid, adjusting the gears may prove to be difficult and, if left unfixed, could develop serious breakdowns in other components of your car. For that reason, it is vital that you repair every leak to preserve the well-being of your car.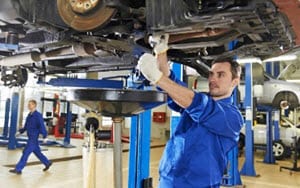 Replacing Transmission Parts
Sometimes, to your frustration, a significant part of your transmission-or the entire transmission itself-may be so damaged that it may require a complete replacement. Luckily, we can help with all of that as well.
At Pecheles Toyota, you can get a brand-new, fully operational transmission in no time. Take your automobile to our state-of-the-art service facility, and we will inspect the transmission to search for the malfunctioning component. Next, we'll work to replace every part-or, if needed, the entire transmission-so your vehicle is able to work efficiently once again.
When your transmission needs professional maintenance in Washington, NC, be certain that our team at Pecheles Toyota can help. Our staff of expert mechanics can do anything and everything to get you back on the road in a quick yet efficient manner.
Get in touch with us to schedule your transmission repair right now!