The Toyota Rav4
The Toyota RAV4 has long be lauded for its quality and practicality. And that legacy has reminded the same to the current model year. With the Toyota RAV4 you'll find an extremely reliable, comfortable, and usable SUV. And there's no better place to experience the Toyota RAV4 than Pecheles Toyota. At our dealership you'll find a great lineup of RAV4 options that fit your Greenville, NC, and Williamston, NC, lifestyle.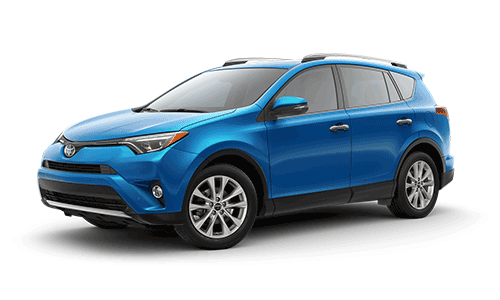 Find the RAV4 for You
The Toyota RAV4 is packed with features. Which makes it a great value for your money. With an uncomplicated infotainment center, you'll find some awesome tech that will help keep you connected while you're on the road. A 6.1-inch touchscreen comes standard, but a 7.0-inch touchscreen is also available. A navigation system is available as well. Safety also comes standard on the Toyota RAV4. With features like adaptive cruise control, you can stay safe while you're on the road.
The Toyota RAV4 features one of two powertrain options. Either a 2.5-liter, or a hybrid option with the same engine supplemented by two electric motors. You're sure to appreciate the performance that the Toyota RAV4 is capable of. The RAV4 can tow up to 1,500 pounds, but with the new Adventure trim, you can tow up to 3,500 pounds when equipped with all wheel drive.
Experience the RAV4 Today
If you're on the hunt for an SUV that can handle it all, look no further than the Toyota RAV4. With the RAV4 you can experience some great performance, and get many features standard. So visit us today, and take the RAV4 for a test drive. Whether you're from Washington, NC, Rocky Mount, or New Bern you'll find home-town service at our dealership.