Find Your Perfect Toyota Camry
When it comes time to find a vehicle that's worthy of hauling your family or anything else you need it to, look no further than the 2018 Toyota Camry. With the 2018 Toyota Camry you're sure to find plenty of options that suit your Washington, NC, Rocky Mount, and New Bern driving needs. And when it comes to finding the right place to purchase your new Toyota Camry, look no further than Pecheles Toyota.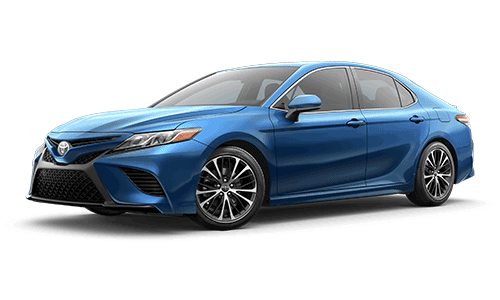 Toyota Means Quality
When people think sedan, it's very likely that the Toyota Camry comes to mind. And that's for good reason. The Toyota Camry is consistently seen as one of the best sedans on the market. And in 2018, Toyota has done nothing but make improvements to an already great car. With plenty of tech and active safety features, you're sure to love the experience you get in the 2018 Toyota Camry. With the Toyota Camry's standard infotainment system, you can stay connected while you're on the road.
Along with being packed with great features, the 2018 Toyota Camry also comes with multiple engine options to optimize performance. With an available V6 you can maximize your power, or experience the hybrid powertrain for efficiency. And when paired with the eight-speed automatic transmission, you get a ride that's enjoyable and smooth.