Almost every Toyota owner knows about ToyotaCare®, the manufacturer's vehicle protection plan. But, do you know about Toyoguard? Here at Pecheles Toyota, we offer this unparalleled extended protection plan to our customers in Washington, Greenville, New Bern, and the surrounding North Carolina towns and cities. Toyoguard picks up where ToyotaCare® leaves off; it's perfect for people who love their car.
If you have any pressing questions, you can contact us at Pecheles Toyota. Otherwise, keep on reading!
Toyoguard Select at Pecheles Toyota
It all starts with the Toyoguard Select Plan. However, it's one heck of a start. Here's what to expect…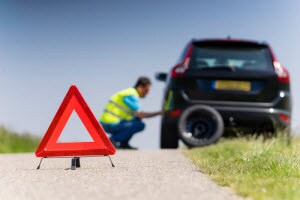 Roadside Assistance: For up to five years, you'll enjoy the peace of mind that's associated with jump starts, tire services, fuel delivery, lockout assistance, limited winching and towing, etc., 24 hours a day, 7 days a week, 52 weeks a year, throughout the continental United States and Canada. Just call 1-800-528-2054!
Glass VIN etching: In the unfortunate case of automotive theft, the police can track down your Toyota using its VIN (vehicle identification number). Why not have it permanently etched onto your windows?
Cleaning products: With a complimentary travel-size cleaning kit, your Toyota will stay fresh and clean.
Rental car assistance: For "warrantable concerns requiring a part to be ordered or overnight repairs."
Protective coatings: Exterior paint sealant will protect your car from harsh weather and salt air. Perfect!
Toyoguard Plus at Pecheles Toyota
The Toyoguard Plus Plan takes things to the next level. It includes everything from Toyoguard Select, in addition to either one synthetic oil change or two non-synthetic oil changes over the course of 10 years!
Toyoguard Elite at Pecheles Toyota
The Toyoguard Elite Plan ups the ante by building upon Toyoguard Plus. With two available tire rotations (redeemable within 10 years of original purchase) and the renowned Toyoguard Personal Assistance Service (which can help you with everything from daily living and entertainment to local exploring and international travel), you're good to go; you'll have a team of folks at your back at all times.
Toyoguard Platinum at Pecheles Toyota
There's simply no better way to protect your vehicle than with the Toyoguard Platinum Plan, the final step above Toyoguard Elite. If you'd like to learn more about Toyoguard Platinum (or any of the other Toyoguard packages, for that matter), you can read about it on the official website right now. Thanks!
If You'd Like to Learn More About Toyoguard, We'd Love to Tell You About It Now!
Here at Pecheles Toyota, our courteous and knowledgeable representatives would be happy to talk with you about Toyoguard, answer any questions that you may have, and even enroll you in a program once you're ready. We're here to serve the people of New Bern, Washington, and Greenville, and we're here to serve you. Reach out to us today so you can start your Toyota journey as soon as possible.
You can either call us on the phone or stop by our dealership in person. We're looking forward to it!