Purchasing a well-performing, new-to-you vehicle in the Washington, Greenville, and New Bern area is easy. However, you should still keep your wits about you if you want to get exactly what you wish. We'll help drivers like you plan for your journey in purchasing your next new-to-you automobile.
In this article, we're going to target the various questions you'll want to ask when financing a pre-owned car or truck. We'll start off with the basics, then proceed toward the more involved queries you should ask. By simply reviewing this post and studying the tactics, your used car buying experience should be effortless.
Choosing a Used Car or Truck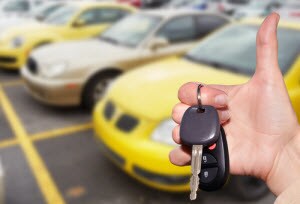 For the best outcome, it's a good idea to purchase a pre-owned car from a dealership instead of a private seller. Car dealerships possess the appropriate options to give you the most from your experience. You can even look up feedback with regards to the dealer to determine how they helped other motorists choose a pre-owned automobile.
Questions to Ask When Buying a Used Car
There are many questions you need to ask your pre-owned automobile dealership to find out just what you're looking for. It's vital that you have a basic idea of what you're looking for before you arrive at the dealership. Once you've appraised your necessities as a driver, you could start taking the actions toward obtaining a quality pre-owned car or truck.
Inspect the Used Car History
What amount of miles does this car have? Even though it may sound like an obvious concern, it's just about the most important question one can ask. Simply by discovering just how many miles the car has, you can find a general number of the length of time it'll last. An average American drives their car roughly 150,000 to 200,000 miles before maintenance becomes a burden. Any time the vehicle you're looking for is approaching that mileage, you might want to rethink your selection.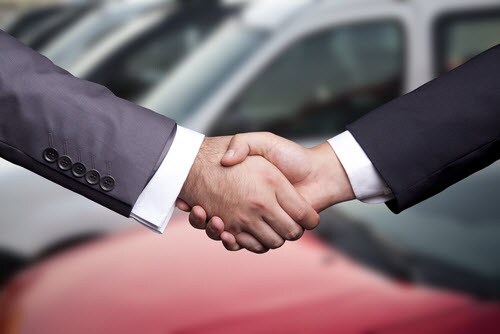 Is there a CARFAX Vehicle History Report™? Ask for a copy of the vehicle history report if you're considering putting cash down on the car or truck. This information will let you know all about the car's prior servicing track record and ownership. It's going to additionally reveal to you if the vehicle was ever in a car accident.
Inspect the Exterior & Take a Test Drive
What's the vehicle's condition? You could still ask this even though you may have looked at the car or truck, simply because condition is an umbrella name that applies to the whole automobile, not just its looks. Of course, design is a vital key to contemplate; however, you also want to be sure that the car engine is free of any issues.
Do they allow customers to test drive the vehicle first? Regardless of whether you'll be financing a used or new vehicle, the test drive is the definitive factor in establishing if you desire the automobile. When you're out on the roadway, make sure you're aware of how the vehicle works. Pay attention for all strange car noises. You should also take notice of how the gas/brake pedals act, and the way the steering wheel feels throughout turns.
Shop for Your Next Used Car at Pecheles Toyota
By just asking these kinds of questions, you can learn as much as possible with regards to the pre-owned automobile you plan to buy. If you're searching for an enormous array of premium new-to-you cars or trucks with an additional measure of phenomenal customer care, visit us at Pecheles Toyota, the used car dealer that proudly assists motorists in the Washington, Greenville, and New Bern areas. Contact us today!