Welcome to the Pecheles Toyota library of Toyota vehicle comparisons! We created this extensive index for our customers in Washington, Greenville, New Bern, and the surrounding North Carolina towns and cities. On this page, you'll find plenty of helpful resources that can aid you in your automotive research.
We strongly advise you to check them out right away. As always, if you have any further questions, don't hesitate to reach out to our team. We're always happy to have a chat with a valued Toyota driver!
How can these Toyota vehicle comparisons help me?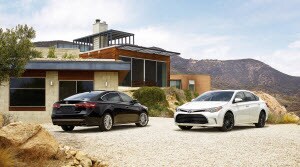 It's quite simple, in fact-they'll help to reduce a seemingly overwhelming feat (picking from a sea of confusing options) to a very manageable task (deciding on your next vehicle). Wouldn't you like that?
High-quality vehicle comparisons are the cornerstone of the automotive research process. They'll help narrow your search down to the models and features that are applicable to your wants and needs.
Additionally, they'll help you to get the most out of every test drive that you take. That's a huge deal because test drives are also an extremely important component of the automotive research process.
Pecheles Toyota - Our Toyota Vehicle Comparisons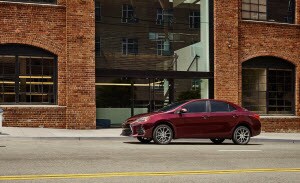 All our guides are written in a clear, easy-to-read format; they're completely free of jargon and they get right to the point. First, they'll highlight key aspects of a given Toyota, such as interior design, exterior style, driver-assistance systems, safety technology, entertainment features, or performance capabilities. Next, they'll compare it to the leading competitor's model, letting you know which choice is superior.
Regardless of which Toyota interest you, these articles are intended to help. Please, read them ASAP!
Browse our Pecheles Toyota library of vehicle comparisons right now!
At our dealership, the drivers near New Bern, Washington, and Greenville can test drive a variety of cool models, such as the Toyota Avalon, the Toyota Highlander, the Toyota Camry, the Toyota Tacoma, and more.
However, if you're don't think you're quite ready for a test drive, these articles are a suitable place to start. 
2017 Toyota Corolla vs. Honda Civic
2017 Toyota Corolla vs. Hyundai Elantra 
2017 Toyota RAV4 vs. Honda CR-V
2017 Toyota RAV4 vs. Nissan Rogue