As the 2018 Toyota lineup is released, many great new features will be introduced to interested buyers near Washington, Greenville, and New Bern. However, few features are more interesting than the new Toyota Safety SenseTM suite of features.
By the end of this year, more than 75% of new Toyota models will be equipped standard with Toyota Safety SenseTM (TSS). So, today, we wanted to share with you some of the suite's most exciting features.
What Is Toyota Safety SenseTM (TSS)?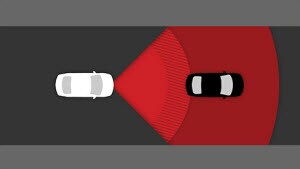 As one of the most important preventative features in new vehicles, advanced safety technologies are quickly becoming more prevalent in new vehicles. In order for Toyota to continue to remain a trusted brand by new car buyers across the country, the brand is committed to providing a competitive safety features package so you can keep yourself, your passengers, and other drivers on the road as safe as possible. This group of safety features is called Toyota Safety SenseTM, and it includes some of the most innovative safety features available to new car buyers today.
Pre-Collision System (PCS)
The best way to save yourself from an auto collision is to prevent it from ever happening. The Pre-Collision System will help you prevent a collision with another vehicle on the road by providing an early detection and warning system of a potential accident.
This system will be offered in the 2018 Toyota Corolla iM, Prius c, and Yaris.
Pre-Collision System (PCS) with Pedestrian Detection
This feature works in the exact same way as the Pre-Collision System, but it adds in the potential of preventing a collision with a pedestrian or other large object on the roadway. The system uses radar technology to detect a potential collision, and it provides a warning so you can stop it from happening.
This system will be offered in all Toyota models not listed under the Pre-Collision System section above. It'll be a standard feature in the 2018 Sequoia, Tacoma, Tundra, Sienna, C-HR, Camry, and Camry Hybrid. 
Lane Departure Alert (LDA) With or Without Steering Assist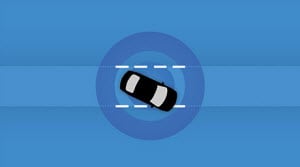 Changing lanes without first signaling your intention is cause for a moving violation in many states. It poses a risk to your passengers and other drivers on the road for an unintended collision. The Lane Departure Alert system will let you know when you're making such a departure, and many vehicles will also have the Steering Assist to get you back on track.
The system without Steering Assist will be offered in the 2018 Sequoia, Tacoma, Tundra, Corolla iM, Prius c, and Yaris. All other models will offer the Lane Departure Alert (LDA) with Steering Assist function.
Automatic High Beams (AHB)
Driving at night poses a greater risk for collisions simply based on the fact that we humans can't see as well. But with Automatic High Beams, the system will automatically detect when it's gotten too dark out to see, and will brighten up your path so you can have a better view.
This feature will be offered in all new 2018 Toyota models.
Contact the team at Pecheles Toyota to Learn More
If you want to learn more about the all-new Toyota Safety SenseTM system in new Toyota vehicles, contact the team at your local Toyota dealer near New Bern, Greenville, and Washington. The friendly and knowledgeable sales team at Pecheles Toyota will be happy to guide you through the new features, and help you determine which are the right ones for you.
Contact us now to learn more.