Your car's wheels are some of the most essential aspects of your vehicle, and when they're in good condition, it may well ensure that you obtain highly effective rides for miles ahead. But since your car's tires are what links it to the harsh asphalt, they're prone to countless challenges. If you experience a problem with the tires, can you be sure where you can bring the car to get the best tire repair in the Washington, Greenville, and New Bern area?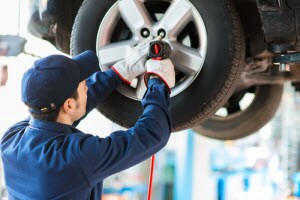 At Pecheles Toyota, our service department technicians are experts in tire repair and are qualified to work on every problem you're enduring. We're devoted to witnessing you drive off with a set of tires that function perfectly for your car. Our enlightened staff of automobile technicians will effectively analyze a lot of tire issues and take the required solution to fix them. Continue reading to discover a few of the tire difficulties we're known to fix.
Tire Rotations
It's inevitable that your car's tires will wear out, but being sure that they wear out uniformly will help lengthen their lifetime. Random tire wear will result in needing a new set. However, with tire rotation services, you can rest assured that your car's tires are making the most of their potential.
Tire Balancing
It's easy for auto tires to get unbalanced. Potholes or driving on a pointed curb are the most predominant reasons for tires becoming unbalanced, and consequently, one or even more tires will weigh more compared to the others. These heavy tires ruin your car's performance due to the fact that mismatched rotation will result in oscillation, wobbling, and even diminished grip when traveling.
Tire balancing activity includes adding weight to the tires so you'll find consistency among them. This easy process makes sure of even rotation so your drives can go back to the smoothness you expect.
Tire Repair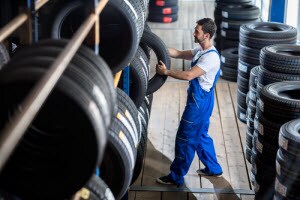 The tire care center at Pecheles Toyota is ready to assist individuals with any sort of tire service in the Washington, Greenville, and New Bern areas. Regardless if you've got a flat tire or a tiny puncture, we're able to patch it up or replace your deflated one. If you're suffering from a loss in handling on the road, bring in your car, and we can easily set you up with retreading. All of your normal tire repairs are generally covered at our Pecheles Toyota Service Department.
The next time you'd like tire care in Washington, Greenville, or New Bern, you can find the skilled treatment and advice necessary at the repair center at Pecheles Toyota. With our experienced associates, we can easily tackle whatever tire concern is reducing your capability to drive efficiently. Our mission is thorough client satisfaction, and we want to ensure that individuals drive out of the care center with a great set of new tires.
Read more about our service deals and set up your next service appointment with the Pecheles Toyota Service Center, if needed.