Caring for your Toyota includes giving it routine repairs and maintenance. It might demand some research on finding the perfect service center; maintenance specials and a pleasant atmosphere make everything more convenient.
Probably the most essential routine service task is an oil change. Many men and women have questions regarding the reason an oil change is important, when to set up one, and where they might get it completed.
To help you make an educated decision about your Toyota sedan or SUV and understand the significance of an oil change, here are some answers to a few of the most commonly asked topics involving an oil change.
The Importance of Routine Oil Changes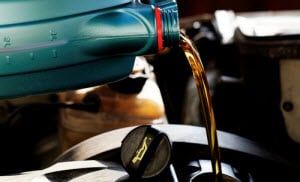 In your car are many mechanisms functioning alongside one another to change gears. The oil moves amid all this equipment to keep them moisturized so they don't connect flat together. When they do grate against each other, it'll generate damages similarly to rubbing a couple of sticks together and splitting their shapes. Not having regular oil changes can increase the chance of wear and tear to your engine; your vehicle also can't do its job as productively. Be sure to have your oil changed from a technician that can operate on your vehicle. They know your car well, and there's no greater destination than Pecheles Toyota!
Which Oil Is Best for My Car?
There are two types of oil: synthetic and conventional. The differences between them are basically expense and time. Synthetic oil can last slightly longer than conventional oil; for that reason, you can wait longer to get a new oil change. Synthetic oil usually costs around double the market cost of conventional oil. However, because you wouldn't be getting new oil changes as frequently as if you used conventional oil, you'd really be paying about the same price.
The choice is yours to make. Would you rather pay more each time, and wait longer for the next oil change? Or would you rather lower your expenses presently, and then have to get your car serviced quicker?
When to Schedule an Oil Change for Your Car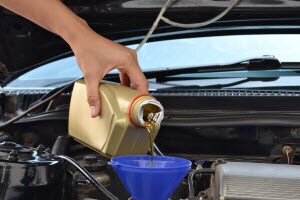 Your vehicle's owner's manual will explain to you when you should get an oil change based on your specific commuting habits, whether they be regular or severe. However, for those who live in Washington, Greenville, or New Bern, serious traffic during holiday trips or simple daily commutes throughout those areas forces autos into the severe type. This puts a lot of wear and tear on the automobile.
How frequently you have your oil changed will be essentially your decision; however, you can easily determine if you need an oil change because your automobile will begin to operate less efficiently. Also, you can speak with your nearby repair and maintenance experts to obtain a recommendation according to exactly what they discover during your next oil change.
Oil Changes near Me
Getting frequent maintenance on your ride is the most critical thing you can do to keep it in good shape.
Throughout Greenville, Washington, and New Bern, a great place to get an oil change is Pecheles Toyota. Because of simple maintenance and repairs, fair prices, and a group of qualified specialists, we can ensure your car or truck gets the oil changes, maintenance, and repairs it requires.
Should you need an oil change, let us know to set up your maintenance appointment right now!\