Purchasing a vehicle, specifically for a person's first time, is a large one that can be overwhelming for a few people. There are lots of avenues that buyers should consider before opting to buy or lease a vehicle, mainly since the details can be challenging to browse through.
At Pecheles Toyota, we wish to provide our appreciated drivers in Washington, Greenville, and New Bern with the optimal information about buying vs. leasing to allow them to make the most knowledgeable move.
What Is Leasing, Anyway?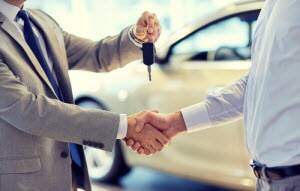 Individuals won't own the car once they decide to lease it. When leasing, you're required to send back the vehicle following a specific period of time-commonly 24 to 36 months-if you don't decide to buy it right after the renting period ends.
In the beginning, fees for automobile leases normally include a security deposit, down payment, first month's payment, taxes, and registration. Through the lease length, payments are often cheaper than auto loan payments, mainly because you're really only paying for the vehicle's wear and tear through that term.
There's a restriction on the number of miles you're allowed to drive while you're leasing; furthermore, you'll be required to pay for any damages done to the vehicle. Usually, customers are just permitted to put 12,000 to 15,000 miles on an automobile when they're leasing it. Unless you choose to purchase the car at the end of the leasing period, you're not allowed to personalize the automobile or make any design updates.
If you aren't careful, wear and tear charges can possibly mount up toward the end of your lease, so it's better to keep receiving regular assessments and scheduled care.
Financing a Car
Right after buying an automobile, you don't have any commitment to the car dealership for mileage within the selected timespan or any car wear. You'll be able to customize the automobile and put on as many miles as you'd like, and you won't be charged due to any damage. All damage, nevertheless, will likely lower the vehicle's trade-in or resale value if you opt to choose another car or truck.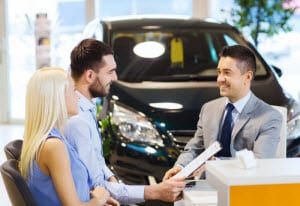 You'll most likely need to pay a down payment, taxes, and registration in advance. The loan payments can be much more costly as compared to lease payments, considering you're having to pay for the total vehicle price.
After you're finished paying your car loan, you'll have produced collateral, or the vehicle's value over your debts.
Benefits of Buying or Leasing from Pecheles Toyota
Typically, your money will dictate whether it's more economical to finance or lease a car. The Pecheles Toyota Finance Center may help you determine whether buying or leasing is better, based on your current finances.
Leasing is an excellent option when you're seeking a functional strategy and don't want to commit to an automobile long term. Leasing is additionally cost efficient so long as you don't intend to drive numerous miles over a specified duration of months or your finances are suited for reduced payments over a particular period.
Purchasing is ideal if you'd like title equity and want to keep your car for a longer time. If your resources allow you to make larger payments, you have a knack for customization, and trips are one of your various passions, buying could be the more worthwhile route in your case.
Our team at Pecheles Toyota has got a wide stock of new and pre-owned cars or trucks available. If you're thinking about buying or leasing a new vehicle in the Washington, or near Greenville or New Bern area, check us out to schedule a test drive with the Toyota of your liking. Stop in today; we look forward to helping you!